Competition
Composers for 2025
We would love to thank all composers, who have shared their works, materials and concepts with us for the international impuls Composition Competition 2022/23. In May 2023, a jury consisting of composers and musicians (Paul Beckett, Franck Bedrossian, Clara Iannotta, Sarah Nemtsov, Anders Nyqvist) selected the following composers out of numerous applications sent in from 48 nations and five continents:
Damián Gorandi (*1991, Argentina)
Jieun Jeong (*1992, South Korea)
Piyawat Louilarpprasert (*1993, Thailand)
Njabulo Phungula (*1993, South Africa)
Kelley Sheehan (*1989, USA)
These five composers will take part in the upcoming impuls Composition Workshop in Vienna and Graz with Klangforum Wien coming along with commissions by impuls to write new pieces for the ensemble, that will be premiered in Graz at the impuls Festival in February 2025.
Damián Gorandi
Damián Gorandi (Argentinean, born in 1991). He has finished his master in composition at the Conservatoire National Supérieur de Musique et de Danse de Paris in the class of Stefano Gervasoni. He attended the CURSUS IRCAM in Composition and in Computer Music in Paris. Also, he has finished his higher studies of composition at the Haute école des arts du Rhin Strasbourg. He studied electroacoustic music at the Hochschule für Musik Franz Liszt Weimar, Germany. He has followed the teachings of Stefano Gervasoni, Luis Naon, Yan Maresz, Daniel D'Adamo, Tom Mays, Jorge Sad, Elsa Justel, Robin Minard, Joao Pedro Oliveira, Thierry de Mey. In Argentina he obtained the superior title of professor in composition at the Alberto Ginastera Conservatory.
He has worked with instrumental ensembles such as Ensemble Intercontemporain, Klangforum Wien, Moscow Contemporary Music Ensemble, Accroche Note, Ensemble Next, Ensemble L'Imaginaire, Ensemble Platyplus, Ensemble Names, the Untref string quartet, the Barcelona Modern Ensemble, Ensemble Fractals, Ensemble Synaesthesis, Ensemble Intercolor, Ensemble arthaus, among others. His music is frequently programmed in Europe, North and South America and Asia in festivals as Manifeste (Paris), Festival Présence (Paris), Festival Musica (Strasbourg), Festival impuls (Graz),National Philharmonic of Moscow, Next generation at the ZKM (Germany), the Festival Nycemf in New York, the Festival Crossroads Mozarteum (Vienne), Samplers Series (L'auditori, Barcelona), in the CCK (Buenos Aires), Seoul International Computer Music Festival (Korea), Le festival Arsmondo organized by L'Opéra national du Rhin, among, others.
He has won many international prizes, some of them like the international impuls composition competition, Ina-GRM - Concours Banc d'Essai, 1st Prix Internationale Sommerakademie Universität für Musik und darstellende Kunst Wien 2018, 1 ̊ Prize Taukay Edizioni Musicali international composition competition, the 1 ̊ Prize Russolo, Prix foundation Salabert, International prix Ibermusicas. 1 ̊ prize of the Fundation Destellos, 1 ̊ prize KLANG! International Composition, 1 ̊ prize in the international competitions of the University of Music FRANZ LISZT Weimar, 2 ̊ prize in the international competition Via nova contemporary music Thüringen, among others. From Argentina he won the 1 ̊ Sadaic prize, 1 ̊ Trinac prize (2016 and 2017), The prix "Juan carlos Paz", 1 ̊ Triarg Prize, among others.
He has been invited as jury member in several international competitions such as the competition of Fundation Destellos or the Iannis Xenakis International Electronic Music Competition (Aristotle University of Thessaloniki). As professor he has been invited by the Haute école des arts de Berne to give courses and lessons in composition.
He received the support of Gisela Timmermann grant from the Mozarteum Argentino, from Ibermusicas, from the Conservatoire de Strasbourg after winning the Notoriety scholarship from fondation de France, and also from Cité internationale universitaire de Paris. He is a professor of computer music at the conservatory of Beauvais (France) and member of the Destellos foundation.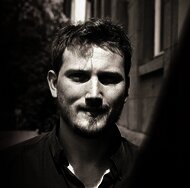 Jieun Jeong
Jieun Jeong, born in 1992 in South Korea, studied composition in Saarbrücken with Arnulf Herrmann, and continued her studies with a postgraduate course in Graz with Franck Bedrossian.
In her work, she focuses on the sonic expansion of our acoustic perception – hereby increasingly blurring and dissolving the clear assignment of the origin of auditory stimuli. The creation of connections in between the sound repertoire of the instruments and the auditory impressions added from other spheres (and also the blending of both levels) is at the center of her attention.
Jieun Jeong enjoys collaborations with Ensembles such as Ensemble Adapter, Ensemble KNM Berlin, Ensemble Ictus, International Ensemble Modern Akademie (IEMA), Ensemble Zafraan, Ensemble Divertimento und soloists of Klangforum Wien, Ensemble l'Itinéraire, Schallfeld Ensemble and Neue Vocalsolisten Stuttgart at various festivals (Wittener Tage für neue Kammermusik, Voix Nouvelles Royaumont, impuls, Zeitaktuelle Musik Esslingen, and others), and her compositions have been broadcast on WDR3.
For 2022, she was awarded the Austrian State scholarship for Composition, the Francis-Burt-Stiftung scholarship for Composition, and the DAAD scholarship for 2020.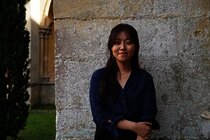 Piyawat Louilarppasert
"Young and Gifted: Meet the rebel Thai composer taking music to unheard heights."
(CNN News Worlds Report, Karla Cripps)

Originally from Bangkok, Piyawat Louilarpprasert is a composer/artist who works interweave of composition, visual art and technology. Piyawat has been awarded commissions and prizes, including Fromm Foundation Commission, Harvard University (USA), Hellerau Europäisches Zentrum der Künste Commission (Dresden), International Coproduction Fund (IKF)—Goethe Institut (Berlin/Bangkok), ISCM/Asian Composer League Prize (New Zealand), Donaueschingen Musiktage Commission (Germany), Südwestrundfunk (SWR) Experimental Studio Residency (Freiburg), MATA Festival Calls (New York), Mizzou Resident Composer (Missouri), ASCAP Morton Gould Young Composer Award 2018-20-21 (USA), Fritz Gerber Award, Lucerne Festival Commission (Switzerland), American Composer Orchestra (USA), British Council Award (United Kingdom), 1st Prize Matan Givol Composers Competition (Israel), Northwestern University Conference (Chicago), Call for Scores Winner 40th Annual Bowling Green New Music Festival (Ohio), Pro Helvetia Swiss Art Council (Switzerland), Japan Foundation Grants (Japan), the Audrey Kahin Research Fellowship (New York), Sage Fellowship (Cornell University, NY), The Charles Stewart Richardson Scholar Award and Commissions (Royal College of Music, UK), Unheard-of//Ensemble Multimedia Prize, The Otto R. Stahl Memorial Award (USA), Sergei Slonimsky Composition Award (Russia), Winner of Léon Goossens Prize (UK). In 2017, he was a composer in residence at KulturKontakt (AIR), Vienna, offered by the Austrian Federal Chancellery. In 2019, his "Smelly Tubes" was featured in CNN News World: "Young and Gifted". One of his recent works, "Ohm-Na-Mo", was commissioned by Donaueschinger Musiktage for the 100 years celebration in 2021.
Louilarpprasert's music has been performed in more than 20 countries in Asia, Europe and the United States. He collaborated with the following groups: Tacet(i), Arditti Quartet, Alarm Will Sound, Berlin Philharmonic Horn Section and Horn Pure, American Composer Orchestra, Aguascalientes Symphony Orchestra, International Contemporary Ensemble, Yarn Wire, Wet Ink, Lucerne Alumni Ensemble, Orkest Ereprijs, Oerknal!, Platypus, Reconsil, Quasars, Surplus, Mozaik, Switch Ensemble, ASEAN Contemporary Ensemble, Omnibus, University Cincinnati Chamber Players, University of Austin Texas Chamber Ensemble, Vienna Improvisor Orchestra, Royal Northern Sinfonia, Stockport Youth Orchestra, RCM Philharmonic Orchestra, Thailand Philharmonic Orchestra, Elbland Philharmonie Sachsen.
He was awarded the Don Michael Randel Research Fellowship to conduct his new music course: P.I.Y. (Perform it Yourself) at Cornell University, Ithaca, where he obtained his D.M.A. in music composition. He holds M.M. in composition at the Royal College of Music, London, as well as B.M. in composition and conducting at College of Music, Mahidol University. His major teachers are Valeriy Rizayev, Dai Fujikura, Kevin Ernste and Marianthi Papalexandri-Alexandri.
Piyawat is currently appointed as an assistant professor of composition at Bowling Green State University, Ohio. Piyawat was previously a faculty at Cornell University and Ithaca College. In Thailand, he is serving as a program curator for Int-Act Festival and as conductor for Tacet(i).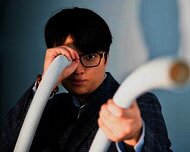 Njabulo Phungula
Njabulo Phungula (b. 1993) is a composer from Durban, South Africa. His music - often influenced by literature, film, and visual arts - continually seeks to deconstruct his own understanding of form, gesture, text, and texture.
His works have been performed in South Africa, Germany, the USA, and UK, by performers such as ensemble recherche, KOMPASS Ensemble, the JACK Quartet, Stephanie Lamprea, Midori Samson, and Naomi Sullivan, among others. He has received commissions and grants from NewMusicSA, the New Music Forum at Stellenbosch, JACK Studio, the Goethe-Institut, Thompson Street Opera Company, and the Negaunee Music Institute at the Chicago Symphony Orchestra, and his works have been featured at the Unyazi Music Festival: Infrastructures in 2016, and at the SASRIM Composers' Meeting in 2018. Residencies include the JACK Studio Artist residency from 2020-2022 and a Postcolonial Recherche Fellowship with ensemble recherche and the Goethe-Institut from 2021-2022.
He holds a BA Hons degree from the University of KwaZulu-Natal, where he studied composition under the supervision of Jürgen Bräuninger, and later with Clare Loveday.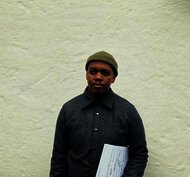 Kelley Sheehan
Kelley Sheehan is a composer moving between acoustic, electro-acoustic, and multi-media art works. In any medium, her work constructs environments meant to merge acoustic forces into one composite organism, dependent on this merging to become more than just an extension of itself. Her work has been described as "Full of discovery, collaboration, and unpredictability." Named prize winner of the Gaudeamus Award 2019, winner of the 2022 Hildegard Commission, awarded first place for the 2020 ASCAP/SEAMUS commissioning competition, and the 2021 George Arthur Knight Prize, among others.
When not composing, she's an avid improviser on self-made instruments, no-input mixer, and/or her AI-electric guitar hybrid called "other machines". Having performed at such venues as the Banff Center for the Arts, the Art Institute of Chicago, and the Goethe Institute of Boston.
Her works have been presented by prestigious institutions and festivals such as the Gaudeamus Muziekweek, National Sawdust, the Society for Electro-Acoustic Music in the United States (SEAMUS) National Conference, the LA Philharmonic's Noon the Midnight, the Civic Orchestra of Chicago, and at the Bludenzer Tage zeitgemäßer Musik. Her compositions have gained recognition through performances by leading groups such as Riot Ensemble, Nadar Ensemble, International Contemporary Ensemble, Line Upon Line, Yarn/Wire, Ensemble Mosaik, collective lovemusic, and others.
Her research has led her to study composition with composers of various interests such as Sivan Cohen Elias, Marcos Balter, and Fredrick Gifford. She is a PhD Candidate in Composition at Harvard University studying with Chaya Czernowin and Hans Tutschku.