impuls . International Composition Competition
Composers for 2019
We would like to thank all composers again, who have handed in their works, materials and concepts for the impuls Composition Competition in 2016. In February 2017 a jury consisting both of composers and musicians (Mark Andre, Pierluigi Billone, Markus Deuter, Florian Müller) selected the following composers out of numerous applications sent in from various nations and four continents for impuls commissions:
Nuno Costa (*1986, Portugal)
Timothy McCormack (*1984, USA)
Jung-Eun Park (*1986, South Korea)
Chris Swithinbank (*1988, Luxembourg/The Netherlands/United Kingdom)
Hakan Ulus (*1991, Germany)
These composers will take part in the upcoming impuls Composition Workshop in Vienna and Graz with Klangforum Wien coming along with commissions to write new pieces for ensemble, that will be premiered in Graz at the impuls Festival on February 15th, 2019.
Download Program Nuno Costa
Download Program Timothy McCormack
Download Program Jung-Eun Park
Download Program Chris Swithinbank
Download Program Hakan Ulus
Photo by Sheila Sanfeliz
Nuno Costa
He studied at the Accademia Nazionale di Santa Cecilia (Rome) with Ivan Fedele, after having graduated from the Royal Conservatorie of Antwerp, under Wim Henderickx and at the Escola Superior de Música, Artes e Espectáculo (Oporto) with Eugénio Amorim. He attended masterclass with K. Saariaho, M. Andre, G. Aperghis, Ph. Manoury, F. Fillidei, B. Olivero, P. Oliveros and participated in the 48. Summer Course in Darmstadt, among other activities.
After receiving the ISCM Young Composer Award 2015 he was selected to participate in the Late Fall Banff Musicians in Residence at The Banff Centre (Canada) and was also awarded with the Bourse artistique attributed by Casa de Velázquez – Académie de France à Madrid. The Istituto Italiano di Cultura granted him a scholarship.
His works have been showcased in Portugal and have been performed at deSingel, Auditorium Parco della Musica, The DiMenna Center. He obtained commissions from Teatro La Fenice and La Biennale di Venezia. His music was performed during the Festival Musica of Strasbourg and the ISCM World Music Days and was selected to represent Portugal at the International Rostrum of Composers 2016 (UNESCO) in Wrocław.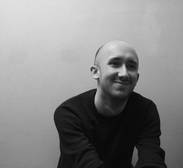 Timothy McCormack
Timothy McCormack's music centers on the idea that sound has mass and is experienced as a physical object. His work also aims to create intimate social environments which prioritize communication, listening and responsibility towards one another.
He has been commissioned by ensembles such as the Ensemblekollektiv Berlin, ELISION Ensemble, the JACK Quartet, musikFabrik, and the [Switch~ Ensemble]. His music has also been performed by Ensemble Dal Niente, Ensemble SurPlus, the Talea Ensemble, Ensemble Nikel, and ensemble hand werk and programmed on the Wien Modern, Darmstadt, Huddersfield, Maerzmusik, Witten, TRANSIT, Tzlil Meudcan, and Weimar festivals.
McCormack is a PhD candidate at Harvard University, where he studies with Chaya Czernowin. He also studied at the University of Huddersfield with Aaron Cassidy and Liza Lim as well as at the Oberlin Conservatory of Music, the Schloss Solitude Sommerakademie, and the Tzlil Meudcan Summer Courses. In addition to music, McCormack has also studied contemporary dance with Jill Johnson and has worked in masterclass or choreographic settings with William Forsythe, John Jasperse, Christopher Roman and Riley Watts.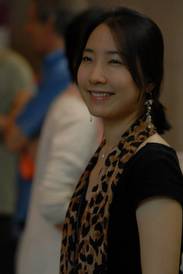 Jung-Eun Park
Jung-Eun Park was born 1986 in Seoul, Southkorea. She studied composition at Chugye Art University and Hanyang University, and with Rebecca Saunders, Oliver Schneller, as well as José María Sánchez-Verdú at the Hochschule für Musik, Theater und Medien in Hannover. Her works were performed at KunstFestSpielen Herrenhausen 2013 and 2014, at ZKM Karlsruhe, in Landesmuseum Hannover, in Sprengel Museum Hannover, at Forum neuer Musik "Die Wilden Jungen 1914 – 2014" from Deutschlandfunk in Köln, at the Wittener Tagen für neue Kammermusik 2014 "NEWCOMER KONZERT" on WDR3, and at the Korean Musicfestival Deutschland in Darmstadt.
Jung-Eun Park won prizes as 41th and 42th Seoul Composition Music Festival and the 38th and 39th Pan Music Festival ISCM Korea, Siegburger Composition Competition and was a finalist in the 2015 Franz List Weimar scholarship competition for young composers. Her works were performed by different Ensembles, like Ensemble Schwerpunkt, Ensemble Hand Werk, Ensemble Mosaik, Ensemble Musikfabrik , Internationale Ensemble Modern Akademie – IEMA etc. Commission for a brassquintet 2013 and an organ piece 2014 from Deutschlandfunk. Her electronic piece "Joong-Dok" was performed in April 2015 at Deutschlandfunk - Forum neuer Musik in Köln. She was Composer in Residence at Sankt Peter Köln. She received scholarships for foreign students from DAAD 2014-15, Düsseldorf, and from Research-center music and gender (2013-2014), Hannover. Her piece Alter Ego was performed at ISCM World Music Day 2016.

http://jung-eun-park.github.io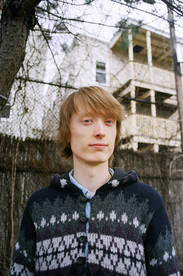 Chris Swithinbank
I work with various media, including self-built instruments and environments, trying to create musical experiences that allow bodies to speak their own peculiar languages. I draw together material contexts for human performers, which are resistant, require collaborative effort, and attempt to disclose the weight and care involved in holding something together. Recently, this has involved several people performing on a single hybrid instrument and building a web-like environment, in which suspended threads become the interface for performers to activate a piano's resonance as they move through the room. I studied on the "Cursus 1" programme at IRCAM (France), supported by an Entente Cordiale Scholarship, and at the University of Manchester (UK) where I received Bachelors and Masters degrees in music and composition, studying with Ricardo Climent. In September 2013, I joined the doctoral programme at Harvard University (USA) where I study with Chaya Czernowin and Hans Tutschku. Other important musical encounters have included discussions with Pierluigi Billone, Michael Pisaro, Rebecca Saunders, Steven Kazuo Takasugi and Jennifer Walshe, and work with the musicians of the JACK Quartet, Yarn/Wire, Talea Ensemble and Trio Atem, amongst many others.
Photo by Anna Utkina
Hakan Ulus
Hakan Ulus is a German-Turkish composer. He has studied composition with Ernst Helmuth Flammer, Adriana Hölszky, Claus-Steffen Mahnkopf and Tristan Murail at the Mozarteum University Salzburg (B.A. 2013, M.A. 2015), at the HMT Leipzig (Erasmus) and Contemporary Music at the HfMDK Frankfurt (International Ensemble Modern Academy, M.M. 2016). In addition studies in musicology at the University Mozarteum Salzburg.
He attended various masterclasses with composers such as Brian Ferneyhough, Chaya Czernowin, Dieter Schnebel, Steven Kazuo Takasugi, Ming Tsao, Peter Ablinger, Dieter Mack and Pierluigi Billone. Participation at the Next Generation Program of the Donaueschinger Musiktage 2011-2015, the Darmstadt International Summer Courses for New Music 2012, 2016 and the Harvard Summer Composition Institute Residency 2014.
Ulus has won several grants (e.g. Berlin 2017 of the Academy of Arts Berlin, Artist-in-Residence Istanbul 2017 of the Art-Foundation NRW Germany, International Ensemble Modern Academy 2015/16, DRK International Composers Residency Singapore 2015, Harvard Composition Institute Residency 2014, I-Park Foundation Residency 2015, Turkish Cultural Foundation 2014, Arbeitsstipendium Salzburg 2014, EMAS 2014), prizes (Recherche Competition) and got commissions (e.g. Ensemble Francaix of the ANAM 2017, IEMA 2016, City of Munich 2014, Ensemblia Festival 2013).
His works are performed by renowned ensembles such as Ensemble Recherche, Ensemble SurPlus, Ensemble intercontemporain, Ensemble Aventure, Talea Ensemble, IEMA-Ensemble and Ensemble mise-en at international festivals of contemporary music (e.g. Salzburg Biennale, Klangspuren Schwaz, KlangNetz Dresden, ZKM Karlsruhe, ManiFeste Academy Paris) in various cities: e.g. Berlin, Bonn, Boston, Dresden, Düsseldorf, Frankfurt, Freiburg, Heilbronn, Karlsruhe, Kassel, Leipzig, Melbourne, Mönchengladbach, Munich, New York City, Orleans, Paris, Salzburg, Schwaz, Singapore and Vienna.
Musicological publications in Musik & Ästhetik, MusikTexte and Wolke Verlag. He gave lectures about his music and about musicological topics e.g. at the Harvard University, Salzburg Festival, International Mozarteum Foundation, GEMA Berlin, HMT Leipzig, Goethe University Frankfurt Cologne Philharmonie and National University of Singapore. He is co-founder of the group Gute Manieren, a collaboration of composers, musicologists and philosophers.
Currently he is Artist-in-Residence in the Istanbul-Studio of the Art-Foundation NRW, Germany.

www.hakanulus.de