impuls . Internationaler Kompositionswettbewerb
Nominierte Komponisten für 2011
Wir möchten nochmals allen Komponisten danken, die am impuls Kompositionswettbewerb 2008 teilgenommen haben.
Nach eingehender Vorbereitung und Diskussion hat die aus vier Experten bestehende Jury (Pierluigi Billone, Marino Formenti, Beat Furrer, Ernst Kovacic) folgende fünf Komponisten aus mehr als 120 Einreichungen aus vier Kontinenten ausgewählt:

Tristan Brookes (*1986, Großbrittanien/Großbrittanien)
Einar Torfi Einarsson (*1980, Island/Großbritannien)
Sivan Cohen Elias (*1976, Israel/Österreich/USA)
Vladimir Gorlinsky (*1984, Russland/Russland)
Stefan Prins (*1979, Belgien/Belgien)

Diese fünf Komponisten werden am kommenden impuls Kompositionsworkshop in Wien und Graz mit dem Klangforum Wien und Enno Poppe (Dirigent) teilnehmen. Ihre durch impuls beauftragten Kompositionen für Ensemble werden sodann am 5. Februar 2011 in Graz im Rahmen von impuls 2011 uraufgeführt werden.
Download Programm Tristan Brookes
Download Programm Einar Torfi Einarsson
Download Programm Sivan Cohen Elias
Download Programm Vladimir Gorlinsky
Download Programm Stefan Prins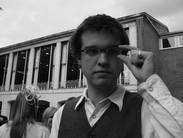 Tristan Brookes
Tristan Brookes was born in Oxford in 1986. He graduated from King's College London in 2007 where he studied composition, analysis and musicology. From 2007 to 2008 he studied with Jonathan Cole at the Royal College of Music.
Recent projects and performances include "Threads", for amplified viola and 7 loudspeakers, performed by Robert Ames at the Bishopsgate Institute, London in June 2009; "SERRA: PESSOA", for large ensemble, composed as part of the London Philharmonic Orchestra's 2010 Young Composers Project, performed at the Queen Elizabeth Hall (14th May, 2010); and "Ur", for ensemble and live-relayed sounds, performed at Snape Maltings by the London Contemporary Orchestra as part of the Faster than Sound project (15th May, 2010). Future projects include a new work commissioned by the impuls Composition Competition, to be performed in Graz by the Klangforum Wien in February 2011.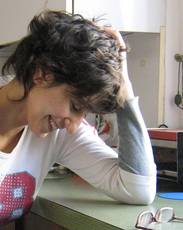 Sivan Cohen-Elias
Sivan Cohen-Elias (b. 1976) is a composer born in Jerusalem, Israel. Her works have been performed and broadcast throughout Europe, United States and Israel. Cohen-Elias started her composition studies with Dr. Eitan Steinberg at age 15 (1990-1994), graduated B.ed.Mus at the Rubin Academy of Music and Dance, Jerusalem and M.Mus with high distinctions at the Buchmann- Mehta School of Music, Tel Aviv University. During these years her composition teachers were Prof. Amy Ma'ayani, Vyacheslav Ganelin and Ruben Seroussi. In 2007 she moved to Vienna for Postgraduate studies with composer Prof. Chaya Czernowin at the Universität für Musik und darstellende Kunst, Wien (2007-2008). Currently she is a PhD student at the Graduate School of Arts and Sciences, Harvard University, Cambridge, MA, United States, under the guidance of Prof. Czernowin.
In addition to her composition activities she functioned as the chairperson of the "Israel Women Composers' Forum" (2006-2007).
Ensembles such as Mosaik, Nikel, Windkraft, Meitar, Talea, among others, have performed her works in various festivals such as Ultraschall Festival (Berlin), Wien Modern (2008, 2009), Bang on a Can (New York), Klangspuren (Schwaz), Heidelberg Biennale, Tel Aviv Biennale, Israel music days (Jerusalem), totally-trumpet festival (Berlin), Warsaw Autumn (Warsaw).
Awards: Won the 'impuls' competition (2009), which awarded her with a commission for a new piece to be played by Ensemble 'Klangforum Wien' in 2011; Won the Darmstadt Summer Course 2008 scholarship; Got the America-Israel Cultural Foundation scholarship for her post graduate studies in Vienna (2007-8); Has been chosen and commissioned by the America Israel foundation to compose a cycle of Brass pieces for the 'Aviv Competition' (2007); First prize winner of the 'Tel Aviv Music Academy composition competition 2004'; Various scholarships for her studies between 1997-2005.
Next pieces are going to be written for Trio Amos and Ensemble Nikel.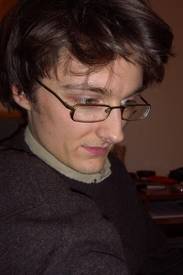 Einar Torfi Einarsson
Einar Torfi Einarsson (Island), geb. 1980, studierte zunächst klassische Gitarre, Musiktheorie und Komposition am Reykjavik College of Music. In 2005 begann er ein Aufbaustudium bei Prof. Fabio Nieder am Conservatorium van Amsterdam und erhielt dort in 2007 sein Diplom. Anschließend vertiefte er seine Studien als Meisterschüler bei Richard Ayres und Willem Jeths. In 2008 wurde er in das Pilotprogramm der Ligeti Academy des Asko-Schoenberg Ensemble in Amsterdam aufgenommen. Zusätzlich studierte er als Gaststudent am Conservatorium in Graz bei Prof. Beat Furrer. Einarsson nahm an Meisterkursen und privatem Unterricht bei u. a. Salvatore Sciarrino, Brian Ferneyhough, Emmanuel Nunes und Jonathan Harvey teil. Im Oktober 2009 nimmt er ein Stipendium (Jonathan Harvey Scholarship) als Doktorand an der Huddersfield University in Großbritannien auf.
Einarssons Werke wurden von verschiedenen Ensembles aufgeführt: Elision Ensemble, Nieuw Ensemble, Asko Ensemble, Insomnio, Holland Symfonia, Adapter und Caput Ensemble. In 2008 wurde seine Komposition "Nine Tensions" mit dem Henriëtte-Bosmans-Preis ausgezeichnet. In 2009 folgten Nominierungen für die Toonzetters Preise in den Niederlanden. Für die kommende Saison stehen neue Werke für das ELISION Ensemble (Huddersfield Contemporary Music Festival) und Ensemble Intercontemporain sowie für Klangforum Wien (impuls Kompositionswettbewerb) auf dem Programm.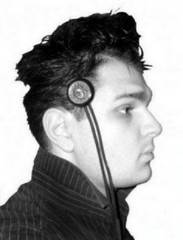 Vladimir Gorlinsky
Vladimir Gorlinsky was born in Moscow in 1984. He graduated from Moscow Conservatory (composition under the supervision of V.G.Tarnopolsky) and is presently a faculty fellow at Moscow Conservatory working towards a master degree in composition. He also had excellent opportunities to attend master-classes with Jean Geslin, Tristan Murail, Philippe Hurel, Louis Andriessen, Martijn Padding, Richard Ayres, Brice Pauset and Beat Furrer.
Vladimir Gorlinsky spent a lot of time experimenting with traditional, ethnic and instruments invented by his own imagination. In 2002 he was awarded 1st prize at the "Schnittke International Competition for Young Composers", in 2007 he also won a prize at the "Jurgenson International Young Composers Competition" and the following year the "Grand prize" at the festival "Pythian games" in St. Petersburg.
His piece "Beiklang II" was featured in two categories at "ROSTRUM" Competition and broadcasted in more than 10 countries, the piece "S'Morzando" was played at the festival "World Music Days 2007" in Hong-Kong. His works have been broadcasted and performed in Europe, Asia and Australia by ensembles and soloists such as trumpeter Marko Blaauw (Netherlands), ensemble "Ereprijs" (Apeldoorn, Netherlands), "Studio for New Music" (Moscow, Russia), "KlangNetz" (Berlin, Germany) and "eNsemble" (St.-Petersburg, Russia). In 2007 a collective opera "Boxing Pushkin" had its premiere with music of Vladimir Gorlinsky in 5 cities in the Netherlands.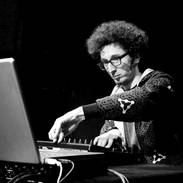 Stefan Prins
Performing contemporary and free improvised music (prepared piano, objects & live-electronics) and composing are the main directions in Stefan Prins's musical evolution. The motor behind this is a constant questioning of existing mechanisms, structures and ways-of-thinking. His goal is to search for contemporary relations between composer, score, performer, technology, audience and society through the medium of music. Stefan Prins started to play the piano when he was seven. After graduating at the Music School, he began studying engineering. Graduated as an engineering-physicist in 2002, he took up further musical studies and studied piano and composition at the Royal Flemish Conservatory in Antwerp and "Music Technology" at the Royal Conservatory of Brussels. For a specialisation at the Sonology-department of the Royal Conservatory of The Hague (2004-2005), he received a scholarship from the Flemish Government. His interest in contemporary technology (such as computer-driven sound processing and algorithmic composition), its possibilities and impossibilities in musical contexts has been growing since then and his compositions and improvisations often include the use of contemporary technology. He received several commissions from the Flemish Government, has been played by (a.o.) Champ d'Action, Ictus Ensemble, Nadar Ensemble, Prometheus Ensemble, the Ensor String Quartet, Jean-Guihen Queyras, Matthias Koole, Frederik Croene and has collaborated closely with a.o. Serge Verstockt, Richard Barrett, Karlheinz Essl & Mark Applebaum. He performs as an improviser in Belgium and abroad, with a.o. collectief reFLEXible, which he co-founded, his duo with Horacio Curti, and duo's with Richard Barrett & Peter Jacquemyn using (prepared) piano, amplified objects and live-electronics, in projects with dance, video, film, plastic arts and performance. He was awarded several prices for his compositions (a.o. KBC Aquarius Price for Young Composers 2001; Week of Contemporary Music Composition Award (2nd) 2006, Music@venture competition) and has been selected by ISCM Flanders for the World Music Days in 2007, 2008 and 2009. His compositions have been played at festivals such as Musica Electronica Nova, Ars Musica, Transit Festival, Novembermusic, Week of the Contemporary Music and Music(at)venture.