impuls . International Composition Competition
Nominated Composers for 2013
We would like to thank all composers again, who have handed in their works, materials and concepts for the impuls Composition Competition back in 2010.
At a final meeting in February 2011 a jury consisting both of composers and musicians (Pierluigi Billone, Bernhard Gander, Ernst Kovacic, Krassimir Sterev) has selected four composers out of close to 330 applications sent in from four continents:

Malin Bang (*1974, Sweden)
Daniel Fígols Cuevas (*1980, Spain)
Matthias Kranebitter (*1980, Austria)
Anna Mikhailova (*1984, Russia)
These composers took part in the impuls Composition Workshop in Vienna and Graz Klangforum Wien and were commissioned to write a new piece for ensemble, that was premièred in February 2013 in Graz during impuls 2013.
Download Program Malin Bang
Download Program Daniel Fígols Cuevas
Downlaod Program Matthias Kranebitter
Download Program Anna Mikhailova
Foto by Sofi Sykfont
Malin Bång
"My music is an exploration of unpredictability and contrasts in intensity, an expression of playful roughness as well as delicate intimacy."
Malin Bång's music is an exploration of movement and energy. She defines her musical material according to their amount of friction to create a spectrum of unpredictable and contrasting actions, ranging from the intimate and barely audible to the harsh and obstinate. In her work she often incorporates sound objects to explore a rich sound world and to suggest that a musical content can be shaped by anything valuable to the artistic purpose.
Malin Bång is residing in Stockholm, Sweden and is the composer in residence and a founding member of the Curious Chamber Players. Her work includes music for instrumental ensembles, orchestra, staged music, electronic music and instrumental performance pieces. Lately she has specifically explored the mixed instrumental ensemble extended with sound objects in collaboration with the members of CCP.
Her works are performed in Europe, United States and Japan and some recent and upcoming collaborations and commissions include the Ensemble Recherche at the Wittener Tage für Neue Musik, Ensemble Nikel at the Donaueschinger Musiktage, Ensemble Mosaik at the Double Double Series in Stockholm, Nadar Ensemble and Curious Chamber Players for the Darmstadt Ferienkurse and the Strasbourg Musica Festival. During 2010 she was awarded the Kranichsteiner Stipendienpreis for her ensemble work Turbid Motion at the Darmstadt Festival. Malin Bång's works are published by the Paris-based internet publisher Babelscores.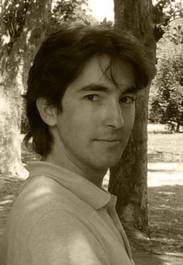 Daniel Fígols Cuevas
Daniel Fígols-Cuevas was born in Barcelone in 1980. He studied cello, physics at the Universitat de Barcelona and composition at the Escola Superior de Música de Catalunya (Barcelone) with Luis Naón. He pursued at Conservatoire National Supérieur de Musique et de Danse de Paris, orchestration with Denis Cohen, composition with Stefano Gervasoni and electronics with I. Geslin, T. Mays, L. Naón et K. Haddad. Actually he is attending his Master Degree at CNSMDP and the Cursus 1 at IRCAM.
He participated actively in Fondation Royaumont (2009), Centre Acanthes (2010) and Domaine Forget (2010) summer courses. His works have been performed by Neue Vocalsolisten Stuttgart, Orchestre de Lorraine and Nouvel Ensemble Moderne. He has obtained support from La Caixa, Fonds de Tarrazzi, Legs Jean Brizard and Fondation Meyer.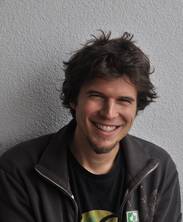 Matthias Kranebitter
Matthias Kranebitter, born 1980 in Vienna, studied first at the University of Music and Performing Arts Vienna in the class of Dieter Kaufmann, later Germán Toro-Pérez, in Electroacoustic Composition, in the class of Klaus Peter Sattler in Media Composition, as well as piano with Christiane Karajeva. After graduating these studies he moved to Amsterdam where he continued his education at the Conservatory in the postgraduate course Contemporary Music Through Non-Western Techniques with Rafael Reina and composition lessons with Fabio Nieder. After returning to Austria he took lessons with Alexander Stankovski at the university of Music in Graz.
His work received some awards, a.o. the 1st prize in the Gustav Mahler Composition Competition 2006 for his ensemble piece "Kreise" – für Viola und tiefes Ensemble, a Composition Prize of the Munich Symphony Orchestra 2007 for his orchestral score "safiatan", or the 1st prize in the Holland Symfonia Project of the Gaudeamus Music Week 2009.
Among his recent projects are the "Midi Trash Trilogy", based on the confrontation of the standard general midi sounds as a cheap reproduction of instrumental sounds with "real" instruments (this includes the "Concerto for Alto Saxophone and Midi Orchestra in D major" – commissioned by the Croatian Festival Dani Nove Glazbe Split, the "Concerto for Cembalo and Ensemble in E flat major" - for speaker sculpture and ensemble, premiered at the Musikprotokoll des Steirischen Herbstes 2010, and the "2nd String Quartet" – for viola and three sitting speakers) as well as the chamber opera "Der Apfel aus Basra", a musical caricature of a story from 1001 nights.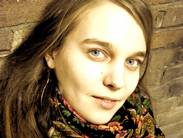 Anna Mikhailova
"I love music and I love experiment. The space with sounds, the possibility of beautiful melody, the multiple dimension of music and collaboration music with video, dance etc. The sound itself and the same sound inside of whole composition. Discovering and creating is one part of music for me. Music was the perfect language for me since I remember and I love to study possibilities of this language, I love to speak music and I'm happy that music gives me inspiration for my life."

Anna Mikhailova was born on 17 of February 1984 in Moscow, Russia. She started her musical education when she was 6 years old. In 1996 was her first concert as a composer, when she introduced her chamber, vocal and piano music. In 2001 she graduated the Special Central Tchaikovsky Musical School. In 2007 she graduated the Moscow State Tchaikovsky Conservatory as a composer in class of prof. T. Khrennikov, and as an organist in class of prof. L. Shishkhanova, and as koto (Japan zither) player. In 2010 she finished postgraduate program in the Moscow State Tchaikovsky Conservatory in V. Tarnopolsky class and took a Sonology Course at the Royal Conservatory in the Hague, Netherlands. Since 2008 she is member of Russian Composer's Union. Since 2010 she is a contract student of Composition Department of Royal Conservatory in the Hague.
Anna Mikhailova has been awarded the prizes and has been participant of different musical actions: II prize in the international competition "Classical Legacy", Prize Winner of the Third Moscow Young Composers Competition (1997), I prize in the international musical competition "Alexander Pushkin, His Contemporaries and Music",Winner of the "Third Contest Artiada" (1998), II prize in the 5th Esenin Competition for Young Russian Composers "Ryabinovie Grezy" (1999), Prize Winner in the 2nd Improvisation Contest for young composers, Moscow (2000), II prize in the Composer's Contest for Vocal Music (2001), Winner of the IVth International Contest for Young Composers "Crystal Tuningfork" (2003), Winner of Moscow Conservatory Composers Competition (2005), Winner of Moscow Conservatory Composers Competition member of D.D.Shcostakovich, II Prize and Prize Yoshihishi Taira (prize of public) of 4 Composers Competition L'OFF (Orchestra de Flutes Frances), Paris, France (2006), Winner of Composer Competition "Space of Science" (2007), Winner of 8 international vocalist competition by Zara Dolukhanova "Succinct nightingale" (author of better obligatory song for second rook) (2008), Golden Medal and title of laureate of First International Competition for Composers in Name of Vladislav Zolotarev (2008, New-York, USA). Anna Mikhailova participated in masterclass of Gie Rabell, Tristan Murail, Martijn Padding, Johann Trummer, J. Spoor, V. Zikh, V. Vidlock, Jeremy Joseff, Jon Aplton, Jerar Jeroudon, Fransois Paris, Andy Hill, Ilia Levinson, Blake Neely, Hikaru Savai, Tominary Seijo, Paul Broucek, Keiko Ivahory, Louis Andriessen, Julia Wulf, David Lang.
Anna Mikhailova participated in festivals: Moscow Autumn (1997, 2008), Japan Soul (2004, 2005, 2006, Moscow), Universal of Sound (2005, 2006, 2007, 2009, Moscow), Mozart Today (2006, Paris, France), International Science Lomonosov-2007 Forum (2007, Moscow), project "Open Scene", Probation period in Chicago (film score composition, Columbia College Chicago) (2008, Chicago, USA), Young Composer Meetings (2009, Apeldoorn, The Netherlands), Bang on a can Summer Festival (2009, MASS MoCA, North Adams, USA)
Since 2007 Anna works on a multimedia projects, where music is one element of composition, as a director and composer. Since 2005 she works in the film and theatre industry and does performances and installations.