Festival
24.7.2023, 11.00
between feathers ensemble - To Werner
TiP . Theater im Palais, Leonhardstraße 19, 8010 Graz
Audrey G. Perreault flutes
Maria Mogas Gensana accordion
Hannes Schöggl percussion
François Sarhan Homework, for solo body percussion (2008)
Peter Ablinger BOOK OF RETURNS (1985-2015)
Franck Bedrossian Bossa Nova, for solo accordion (2008)
Kirstine Lindemann TRIO, for 2 performers (2022)
Malin Bång alpha waves, for solo flute (2008)
Bernhard Lang DW 21 ...and we just keep on pretending..., for flute, percussion (2010)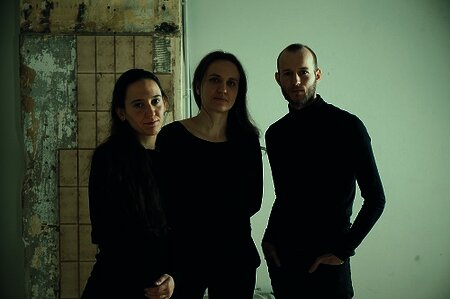 between feathers ensemble is the name of this rather unusual quartet formation based in Vienna. Specialized in contemporary music, the young musicians do not only present the existing international repertoire, but love to work in direct exchange with composers – hereby often involving also other artistic disciplines. Since its founding in 2019, the ensemble has already developed a number of coherent programmes, including "changing lights", "a room of one's own" and "sublimation", and has also commissioned compositions for their very special instrumentation.
€ 13 | € 9* | € 5**
* Pupils, students, conscripts/civil servants and unemployed persons with valid identity card
** Music students with valid ID at the box office and children up to 10 years of age
*** Free admission for Hunger auf Kunst & Kultur at the box office from 15 minutes before the start of the concert
Ticket reservation: office@impuls.cc
between feathers ensemble is part of the program NASOM (New Austrian Sound of Music), supported by BMEIA.