Competition
Composers for 2023
Our heartful thanks go to all composers, who have shared their works, materials and concepts with us for the impuls Composition Competition back in 2020. In April 2021 a jury consisting of composers and musicians (Mark Andre, Franck Bedrossian, Markus Deuter, Clara Iannotta, Andreas Lindenbaum) selected the following composers out of numerous applications sent in from more than 45 nations and four continents for impuls commissions:
Maurizio Azzan (*1987, Italy)
Oren Boneh (*1991, Poland/USA/Israel)
Sachie Kobayashi (*1990, Japan)
Anna Korsun (*1986, Ukraine)
These composers will take part in the upcoming impuls Composition Workshop in Vienna and Graz with Klangforum Wien coming along with commissions to write new pieces for the ensemble, that will be premiered in Graz together with one more work of a former nominee at the end of the impuls Festival on August 2nd, 2023.
Maurizio Azzan
Maurizio Azzan (1987) is an Italian composer and sound artist.
His music has been performed in festivals and venues such as Biennale Musica di Venezia, Wiener Konzerthaus, ManiFeste and IRCAM Concert Season, Huddersfield Contemporary Music Festival, Wien Modern, Teatro la Fenice di Venezia, impuls Graz, Milano Musica, MATA New York, Biennale Zagreb, Teatro Massimo di Palermo, LAC Lugano, Budapest Music Center, Romaeuropa Festival, Tempo Reale, Festival Aperto, Darmstädter Ferienkurse, Transart Bozen, Time of Music Viitasaari, MIXTUR Barcelona, Gare du Nord Basel, MITO SettembreMusica, Mozarteum Salzburg, Parco della Musica di Roma, Open Recorder Days Amsterdam, JACC in Kuwait City.
Ensembles and soloists who have performed his works include Ensemble Intercontemporain, Orchestra del Teatro la Fenice di Venezia, Ensemble Phace, Divertimento Ensemble, Nieuw Ensemble Amsterdam, Ensemble Fractales, Mdi Ensemble, Schallfeld Ensemble, Proton Bern, Suono Giallo, Platypus Ensemble, Ensemble Reconsil, Collettivo_21, Duo Dubois, Trio Chagall, Alda Caiello, Anna D'Errico, Emanuele Torquati, Antonio Politano, Ruben Mattia Santorsa, Axel Trolese, Jordan Dodson, Susanne Fröhlich, Anna Piroli, Marie Ythier, Cameron Crozman, and many others.
Winner of several composition competitions (international impuls Composition Competition; Italian National Prize of Arts; Incontri internazionali "Franco Donatoni"; The Yvar Mikhashoff Trust for New Music), Maurizio Azzan was artist in residence of the Austrian Federal Chancellery in the framework of the KulturKontakt programme (2019), at the Cité Internationale des Arts de Paris (2017-18), of Ensemble Fractales in Bruxelles (2018-19 concert season), at Istituto Italiano di Cultura of Paris (2020-21) and at Fortissimissimo Firenze Festival (2021). He received commissions from Biennale Musica di Venezia (2019), Ernst von Siemens Musikstiftung (2014, 2019, 2022), Fondazione Teatro La Fenice di Venezia (2013 e 2019), Wiener Konzerthaus & Ensemble Phace (2023), MATA Festival in New York (2021), Fondazione "I Teatri" in Reggio Emilia (2018) SIAE ("Classici di Oggi" 2019) and many other institutions.
He teaches composition at the Conservatory of Mantua, Italy.
Maurizio Azzan studied composition at the Conservatory of Milan (with A. Solbiati), at CNSM of Paris (with F. Durieux, Y. Maresz, L. Naon), at IRCAM and with Salvatore Sciarrino. He has received a bachelor and a master in Philology and Ancient Literature from the University of Turin.
All his works written until 2022 are published by Edizioni Suvini Zerboni – SugarMusic S.p. A. Since 2023 his music is published by Casa Ricordi – Universal Music Publishing.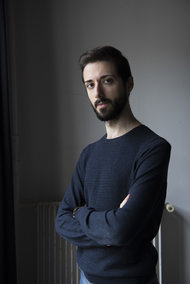 Oren Boneh
Composer and trumpeter Oren Boneh writes music characterized by its energy and dynamism. Its foundation is made up of vastly contrasting characters, ranging from abrasive and mechanical to humorous and supple. As described by Le Monde, his works are distinguished by a "constant tension between two opposing poles - one civilized and the other savage." The music plays with listener expectations of the characters' behaviors in order to create unpredictability and friction.
Oren has been commissioned and performed internationally by ensembles such as Vertixe Sonora, Alarm Will Sound, Quatuor Tana, Ensemble Meitar, Proton Bern, Loadbang, the Divertimento Ensemble, and the New York New Music Ensemble, and at festivals such as ManiFeste, Impuls Graz, Sonorities, Spaziomusica, and Nuova Consonanza. Oren has also recently worked with artists from other disciplines: he collaborated with choreographer Ayelen Parolin on her new work With (2021) and worked with art students at the Beaux-Arts de Paris in collaboration with IRCAM to create two installations/performances as part of the exhibition Orbital Orchestra at Festival ManiFeste 2021.
Oren is currently based in Brussels. He received the George Ladd Prix de Paris to complete the IRCAM Cursus in Paris in 2019-20. Oren completed his PhD in composition at the University of California, Berkeley where he worked with Franck Bedrossian and Edmund Campion. Supported by a Fulbright fellowship during the 2015-2016 year, Oren worked in Dresden, Germany studying composition and working at the Dresden Music Cognition Lab. Oren has previously studied at McGill University with Brian Cherney and Philippe Leroux, the Royal Danish Academy of Music with Hans Abrahamsen and Juliana Hodkinson, and the University of Denver with Chris Malloy and William Hill.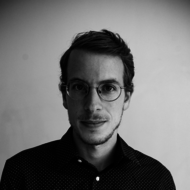 Sachie Kobayashi
Sachie Kobayashi (born in 1990) is currently engaged and takes a special interest in more intuitive creation and musical expression related to social phenomenas. She started her career as composer – complementing her research, as her second master, in music pedagogy and theory under Jean-Claude Schlaepfer at Haute école de musique de Genève – after having completed her master's degree in 2020 under Michael Jarrell, Luis Naón and Gilbert Nouno at the same conservatory.
Born in Kanagawa, Japan, she began studying the piano at the age of seven and composition at the age of twenty. Currently she is based in Geneva.
Sachie Kobayashi received several scholarships and grants, especially the Swiss Confederation Excellence Scholarship, the fellowship by the Program of Overseas Study for Upcoming Artists sponsored by the Agency for Cultural Affairs, and the Kakehashi Foundation. Immediately after her arrival in Europe, her works were presented worldwide. She participated in several festivals and worked with numerous ensembles and musicians including Ensemble Modern, Ensemble Reconcil, mdi Ensemble, percussion CYTi, Orchestre de la HEM, Ensemble 21 and The Geidai Philharmonia Orchestra.
From 2021 to 2022 Sachie Kobayashi will participate in the Cursus de composition et d'informatique musicale by IRCAM (Paris, France). Also, she is shortlisted for the "World New Music Days 2021" by ISCM and selected for "Protonwerk No. 11." by ensemble Proton Bern (Switzerland). She got a "Special Mention" by Ars Electronica Forum Wallis Selection 2020 with her acousmatic works. She also collaborated with Daniel Künzi, film director, for his documentary film "pomme de discorde". In the field of video art she collaborated with Ekaterina Kostelskaya, multidisciplinary artist who explores the correlation between the physical space and the physicality of sound. In recent years, she began her involvement in stage production with videos in the concert. In 2020 "I haven't known you yet" for orchestra and electronics was premiered by the HEM Orchestra, conducted by Pierre Bleuse. In Japan, she received her bachelor's diploma (Cultural Creative Studies) from the Aoyama Gakuin University. Also, she studied at the Tokyo University of Arts (GEIDAI, bachelor of composition). In 2018, she won the Acanthus Prize and the Taito Mayor Prize.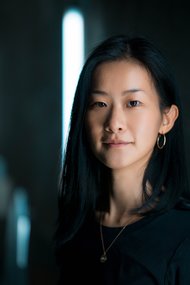 Anna Korsun
Anna Korsun (born in 1986, Ukraine) is a composer, sound artist and performer based in Germany.
She studied composition in Kiev and Munich with Moritz Eggert.
Anna combines in her creativity musical composition, installation, performance and sound art. She works for different formations from solo to orchestra, including acoustic instruments, voice, electronics and sounding objects. She collaborates with visual arts, dance, theatre and literature. Anna involves into her works both professional and amateur musicians, as well as non-musicians. Besides an activity as an artist Anna performs contemporary music as vocalist/keyboard instruments, directs musical projects and teaches composition at the Amsterdam conservatory, as well as at international courses.
She participated at international festivals such as eclat, Darmstädter Ferienkurse, ISCM, Warsaw Autumn, Festival Musica Strasbourg, worked with Neue Vocalsolisten Stuttgart, SWR Vokalensemble, ensemble mosaik, ascolta, ensemble modern, AskoSchoenberg, Camerata Silesia, Silbersee, Bavarian Academy of Theater August Everding, Ludwik-Solski-Academy for performing arts in Krakow, LOH-Orchester, Thüringer Symphoniker. She was artist-in-residence at Villa Massimo in Rome, Residency for New Music Goethe Institute Canada, Academy Schloss Solitude, Cité internationale des arts in Paris and others. Anna was awarded the Prize of Christoph-and-Stephan-Kaske-Foundation, Gaudeamus Award, Kunstpreis Berlin and Open Ear of Trillende Lucht Foundation.