utrumque
Electronics, Coaches
Gerhard Eckel electronics
Ludvig Elblaus electronics
utrumque is an artistic collaboration between Gerhard Eckel and Ludvig Elblaus. Since 2018, the duo has developed a shared methodology for composition and performance. With room-scale acoustic feedback as a starting point, the work has expanded to include complex systems in general, explored using custom built digital software and physical instruments.
Their pieces and performances are often durational, and meditative focused listening is an important requirement for both performers and audience. Subtle textural changes are explored through repetition with slight variations that are either performed or results of the ever-changing complexity of the sites for which the pieces are composed.
Much of utrumque's work relies on digital modelling of physical acoustics. Composing and performing using these models allows for a layered approach to site-specificity and a questioning of our understanding of presence with aesthetic implications for installations, networked performance and mediation.
CANCELLATION: utrumque will be present at impuls between July 26th and August 3rd.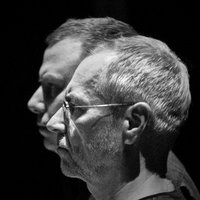 Special Program with
utrumque