Marco Stroppa
Composer, Coach
The composer, researcher and professor for composition Marco Stroppa (born 8.12.1959 in Verona) began his musical studies in Italy (diploma in piano, composition, choral conducting and electronic music). From 1984 to 1986 he perfected his scientific knowledge at MIT in the USA (Cognitive Psychology, Computer Science and Artificial Intelligence).
From 1980 to 1984 he collaborated with the Computermusic Research Centre of the University of Padua. Following an invitation from Pierre Boulez, he moved to Paris in 1982 to work at IRCAM. From 1987 to 1990 he was also appointed director of the musical research department of IRCAM. This collaboration has continued without interruption until today and has been of decisive importance for his musical education.
In 1996 he received the composition prize of the Osterfestspiele Salzburg. In the summer of the same year he was among the composers of the Next Generation at the Salzburger Festspiele.
As an active lecturer Marco Stroppa has been giving lessons at IRCAM since 1984. In 1987 he founded the composition and computer music course at the International Bartók Festival in Szombathely (Hungary), where he taught until 1999. Since 1999 he is professor for composition at the University of Music and Performing Arts Stuttgart (successor of Helmut Lachenmann). He also taught at the Conservatoire National Supérieur in Paris and Lyon.
The direct contact with performers plays an extremely important role in his work. Since 1986 he has had continuous musical contact with Pierre-Laurent Aimard. Aimard recorded "Traiettoria" (1982-84) for piano and electronics (CD Stradivarius), and premiered the 1st book of "Miniature Estrose" (1991-95) for piano, as well as "Upon a Blade of Grass" for piano and large orchestra (1996) in Cleveland. Among the performers, who have had close contact with the composer, are Florian Hölscher, Florent Boffard, Erik Bertsch, Jean-Guyen Queyras, Florent Jodelet, Claude Delangle, Michele Marelli as well as Christophe Desjardins and Stefano Scodanibbio, whom we sorely miss.
Other important works by Marco Stroppa are: "Spirali" for string quartet with spatial projection,"Hiranyaloka" and "Ritratti senza volto" for orchestra, "Zwielicht" for 2 percussionist, db and electronics, and various cycles: one for solo instrument and "Kammerelektronik", the cycle of concertos and of chamber-musical works. Marco Stroppa's 1st opera on a libretto by Arrigo Boito (Re Orso, König Bär) was premiered in 2013 at the Opéra Comique, Paris with great success and has already caused numerous musicological studies. His last orchestral work ("Come Play with me" for solo electronics and orchestra), was premiered at the Donaueschinger Musiktage 2018.
Marco Stroppa is also active as sound-director, especially for works by Karlheinz Stockhausen with Pierre-Laurent Aimard, Tamara Stefanovich and Dirk Rothbrust.
In 2019-20 he was Fellow at the renowned Wissenschaftskolleg zu Berlin.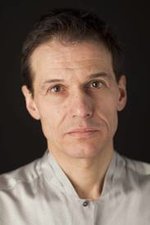 Special Program with
Marco Stroppa and Ex-Sentia