Bernhard Lang
Composer, Coach
Born on 24th of February 1957 in Linz, Austria, Lang finished highschool and piano studies at the Bruckner Konservatorium and moved to Graz to study jazz piano, arranging and classical piano. There he also studied philosophy and German philology. Between 1977 and 1981 he worked with various Jazzbands, the most important of which was the Erich Zann Septett. After having finished his piano studies, he started studying composition with Polish composer Andrej Dobrowolsky, who introduced him to the techniques of new music. He also studied with Hermann Markus Pressl, who taught him counterpoint and introduced him to the work of Josef Matthias Hauer. Since 1988 Bernhard Lang has been teaching music theory, harmony and counterpoint at the University of Music and dramatic Arts in Graz himself, holding a professorship in composition since 2003.
In Graz, he also met Gösta Neuwirth, who was to become one of his main influences, and who instructed him in composition for many years outside of the university setting. Georg Friedrich Haas introduced him to microtonal music and in 1988 commissioned a quartertone piece for the Musikprotokoll festival. Since then, his pieces have been performed at the Steirische Herbst Festival, at the Moscow Alternativa Festival and the Moscow Modern Festival, Biennale Hannover, Tage Absoluter Musik Allentsteig I and II, Klangarten I and IV, Resistance Fluctuation Los Angeles, Darmstädter Ferienkurse, Salzburger Festspiele, Wien Modern, Donaueschingen, Witten and many others. In 1998 Lang was a guest lecturer in Peter Weibels Media class in Vienna.
In 2006 he was featured artist of the Wien Modern Festival in Vienna. At the Institute for Electronic Music Graz, he developed the Loop-Generator and the Visual Loop Generator with Winfried Ritsch and Thomas Musil. His list of works includes various sound installations, among them Schwarze Bänder for Musica Viva 2006. Since 2003 Bernhard Lang has started a number of collaborations with various choreographers (Xavier Le Roy, Christine Gaigg and Willi Dorner). His main interest since 1999 lies in music theatre, deriving from his interpretation of the ideas of difference/repetition (Theater of Repetitions, 2003, I hate Mozart, 2006, The Old Man from the Mountain, 2007). He also performs live as an improviser both solo and in duos.
He currently lives in Vienna.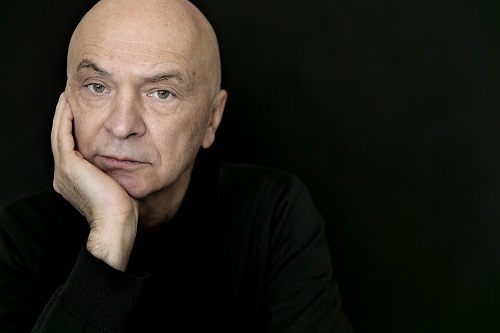 Special Program with
Bernhard Lang